Polymers Market Research Reports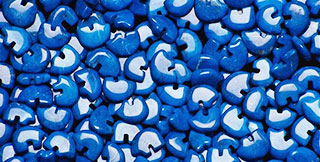 Polymers Market Research Reports embrace the following four groups of the following essential materials:
- rubbers
- polyesters
- polyolefins
- styrenics
Any Polymers Market Research Report supplies with:
- full acknowledgment with country, regional and world markets;
- thorough description of market parameters – capacity, production, consumption, trade statistics, prices etc;
- current situation and forecasts;
- market players (manufacturers and suppliers) details;
- overview of consumption sector.
A usual Polymers Market Research Report structure is as below:
- introductive data on the product (incl. its properties, applications, manufacturing processes, etc.);
- global industry coverage (capacity, output, demand, prices, international trade, projects, etc.);
- region and country markets overview (Europe, Asia Pacific, Americas, Middle East and Africa);
- leading manufacturers activities snapshot;
- feedstock market overview.
NOTE: Monthly Update Service (prices, news and company activities) is provided for a number of reports.
| Title | Date | Pages | Price |
| --- | --- | --- | --- |
| | Jan, 2013 | 253 | US$ 4,500.00 |
| | Apr, 2013 | 372 | US$ 4,500.00 |
| | Jan, 2013 | 115 | US$ 4,500.00 |
| | Jan, 2013 | 102 | US$ 4,500.00 |
| | Jan, 2013 | 249 | US$ 4,500.00 |
| | May, 2012 | 600 | US$ 7,500.00 |
| | Jan, 2013 | 472 | US$ 4,500.00 |
| | Jan, 2013 | 152 | US$ 4,500.00 |
| | Jan, 2013 | 389 | US$ 4,500.00 |
| | Jan, 2013 | 432 | US$ 4,500.00 |
| | Jan, 2013 | 155 | US$ 4,500.00 |
| | Jan, 2013 | 424 | US$ 4,500.00 |
| | Jan, 2013 | 342 | US$ 4,500.00 |
| | Jan, 2013 | 150 | US$ 4,500.00 |
| | Jan, 2013 | 401 | US$ 4,500.00 |
| | Jan, 2013 | 231 | US$ 4,500.00 |