Carbon black is a truly versatile commodity, though its functionality is mostly related to enhancing the performance of rubber products, predominantly in the sector of tire manufacturing and the automotive industry. This sector is now heavily affected by the economic crisis driven by the COVID-19 pandemic. Notwithstanding the recent easing of the COVID-19 restrictions in many countries, which invigorated car sales, the automotive market has been in the doldrums for recent months. However, many carbon black manufacturers demonstrate steady and strong performance despite the present hard times. A diversified character of their operations safeguards such performance, which hinges on innovation, the large variability of products and services, as well as wide geographic presence.
Major carbon black manufacturers in the world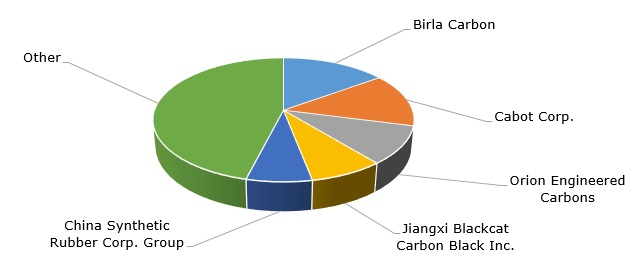 For example, Aditya Birla Group is an Indian multinational conglomerate with an extremely diversified portfolio of products and services. The group manages its carbon black business via a subsidiary, Birla Carbon company, which is the world's largest carbon black producer with over 2 mln in carbon black capacity. Aditya Birla Group has reported subdued operational and financial performance of its several divisions (e.g. viscose and textile businesses) in April and May 2020 due to the lockdown-induced demand drops and reduced labour availability. Some revitalization of the company's business activity started in June-July 2020, while certain Aditya Birla's sectors performed strongly even during the pandemic, especially the chlorine derivatives business, where the demand was driven by the need for disinfectants and hygiene items.
The nearest prospects now are uncertain for the Indian carbon black market with the highest rates of new COVID-19 cases being currently registered in India. However, only three of Birla Carbon's sixteen manufacturing sites are located in India (the facilities in Renukoot, Gummidipoondi, and Patalganga with a total carbon black capacity of around 345k mty). Birla Carbon has a truly global expanse, with plants located in Egypt, Thailand, Brazil, the USA, South Korea, Hungary, and other countries. Likewise, another major carbon black manufacturer, Orion Engineered Carbons (1.3 mln mty carbon black capacity), operates 14 manufacturing sites in Europe, the Americas, Asia, and Africa. Jiangxi Blackcat Carbon Black Inc. (over 1 mln mty carbon black capacity) works predominantly on the Chinese market but features a large geographical expanse in China with 8 manufacturing sites there. Such diversification can help to mitigate the current challenges.
A similar business strategy is pursued by Cabot Corporation, which is a leading global specialty chemicals and performance materials company with over 1.8 mln mty carbon black capacity. The company manufactures carbon blacks for varied applications; it offers highly innovative products, like advanced and specialty carbon blacks; it has a global manufacturing reach, operating carbon black production facilities in such countries as China, the USA, Indonesia, Mexico, Brazil, France, Italy, and others. In Q3 2020, the volumes in Cabot's Reinforcement Materials segment dropped by 42% globally as compared to the same period a year earlier, which was driven primarily by lower demand in the tire and automotive sectors. Reinforcement Materials is a key unit of Cabot Corporation; it is responsible for reinforcement and optimization of the performance of rubber products including tires, hoses, belts, and moulded goods. Currently, Cabot witnesses the process of the industry rebounding from the COVID-19 crisis and experiences rising production utilization rates. The company decided to raise prices for all of its carbon black products sold in North America by $0.03/lb, effective October 1, 2020. This price rise may act a sign of the markets slowly bouncing back to normal.
More information on the carbon black market can be found in the in-demand research report "Carbon Black (BC): 2020 World Market Outlook and Forecast up to 2029".